It used to be that when you had a cavity filled, the obvious metal on your teeth after the procedure was proof to the world. Now, our Washington, MI, dentist uses tooth-colored fillings made of composite resin for a low-key alternative to traditional metal amalgam fillings. Thanks to their durability, tooth-colored fillings can be used to treat cavities on front and back teeth.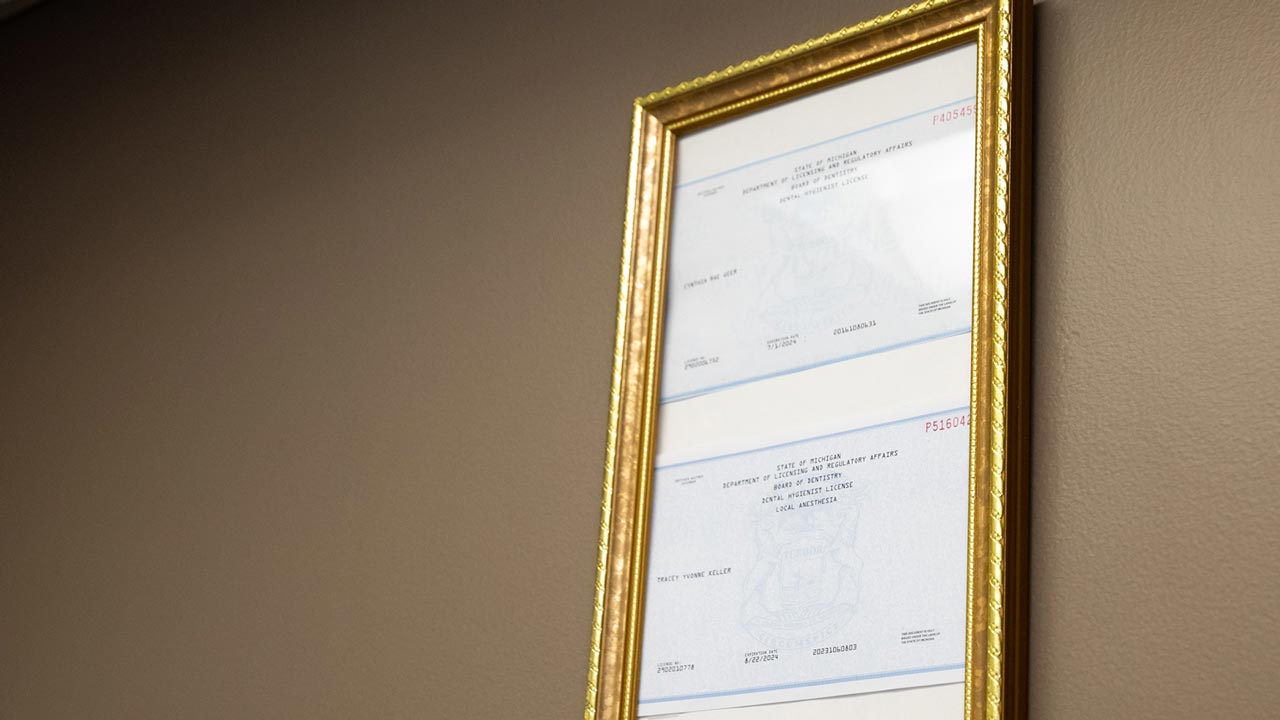 What Are Tooth-Colored Fillings?
As their name implies, tooth-colored fillings are made to accurately match the shade of your natural enamel. This type of filling, also referred to as composite resins, has become more popular than metal amalgam fillings in recent years thanks to their toned down look and strength.
The dental bonding to repair chips or cracks in teeth.
used for the fillings consists of a plastic resin mixture reinforced with a powdered glass filler. There is no metal used and no risk of any mercury being contained. Great for cosmetic and restorative purposes, composite resin is also utilized in procedures such as
A few benefits of tooth-colored fillings include:
Generally completed in one visit
Fracture resistant
Can be used to correct small and larger cavities
Short-lived temperature sensitivity following procedure
Match natural tooth color so they go unnoticed by others
The Procedure
Most cavities can be treated using tooth-colored fillings in a single visit to our Washington dental office. After the correct shade of composite has been selected to use, our dentist will numb the tooth and surrounding area with a local anesthetic.
We'll then use a dental drill to remove any decay from the tooth before cleaning and drying the area to prepare the tooth for the filling. Your teeth need to be completely dry for this procedure to be the most effective. Next, our dentist will etch and bond the tooth.
With the preliminary steps completed, the composite material is layered into the tooth and a specialized light is used to cure or harden the filling. Each layer will need to be individually cured before proceeding. Lastly, the tooth is shaped, contoured, polished, and checked to ensure a successful restoration.
Discreetly Treat Cavities
The treatment of cavities does not have to negatively impact the appearance of your smile. With tooth-colored fillings, our (586) 752-3589 to request an appointment today.
, can remove decay and repair teeth in an aesthetically pleasing way. Call Romeo Family Dentistry at