is constantly evolving and thus, deserves specialized care. As such, our dentist has received the necessary training to understand how your little ones are changing with regards to their teeth and jaws. We encourage children to start seeing our dentist by their first birthday or soon after their first tooth erupts to ensure their smile remains at its healthiest.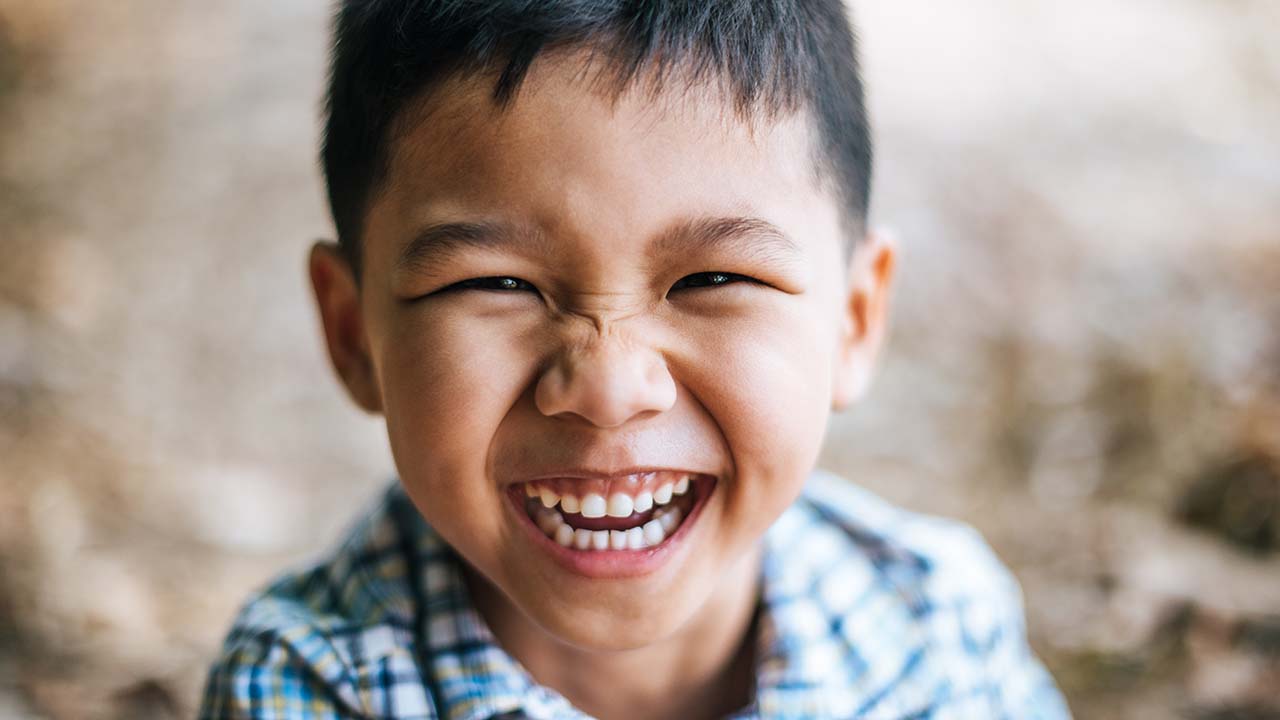 How Is Dental Care Different for Children?
You might think that the only difference between a child's mouth and an adult's is size. However, a child's entire mouth is ever-changing and growing whereas oral development has become relatively stagnant with an adult.
There are also behavioral differences between child and adult patients. For example, remaining still or cooperative in the dental chair during an exam may be tough for a child. After all, they are getting used to a new environment, new people, and strange noises.
Our friendly Washington dentist has years of experience and understands how to approach children in a way that makes them feel most comfortable. We welcome questions as well so don't hesitate to ask Dr. Young or our staff anything about your child's oral health.
When Do Children Start Showing Teeth?
On average, baby teeth will start to appear during your child's first six months of life and will not begin to be lost until around age six or seven. With that said, it is still perfectly normal for your child to not develop or lose any teeth at these exact ages. Our dentist can help assess your child's individual situation and inform you on whether intervention is needed.
Why Are Baby Teeth Important?
It's a common misconception that because baby teeth eventually fall out, they aren't worthy of proper oral care. Quite the opposite, actually. If primary, or baby, teeth are not regularly brushed, flossed, and professionally cleaned, their incoming adult teeth will be negatively affected.
Aside from looking cute, baby teeth act as placeholders for adult teeth, aid in speech development, and affect your child's overall health in terms of what they're able to eat. Premature tooth loss due to decay, cavities, and extraction can lead to possible lifelong issues that could otherwise have been prevented.
Set a Foundation for Good Oral Health
Teaching your child about the importance of oral hygiene and going to the dentist at a young age greatly increases the likelihood that they will have a healthy smile for years to come. Our
, wants children of all ages to enjoy their time in the dental chair and to have fun caring for their teeth.
Call Romeo Family Dentistry at (586) 752-3589 or contact us online to schedule an appointment.