Combine multiple cosmetic procedures for an even bigger transformation with a smile makeover. Simply let our Washington, MI, dentist know what you'd like to change about your current smile and we can make your dreams a reality. Choose from dental bonding, teeth whitening, veneers, and gum surgery to enhance your appearance today.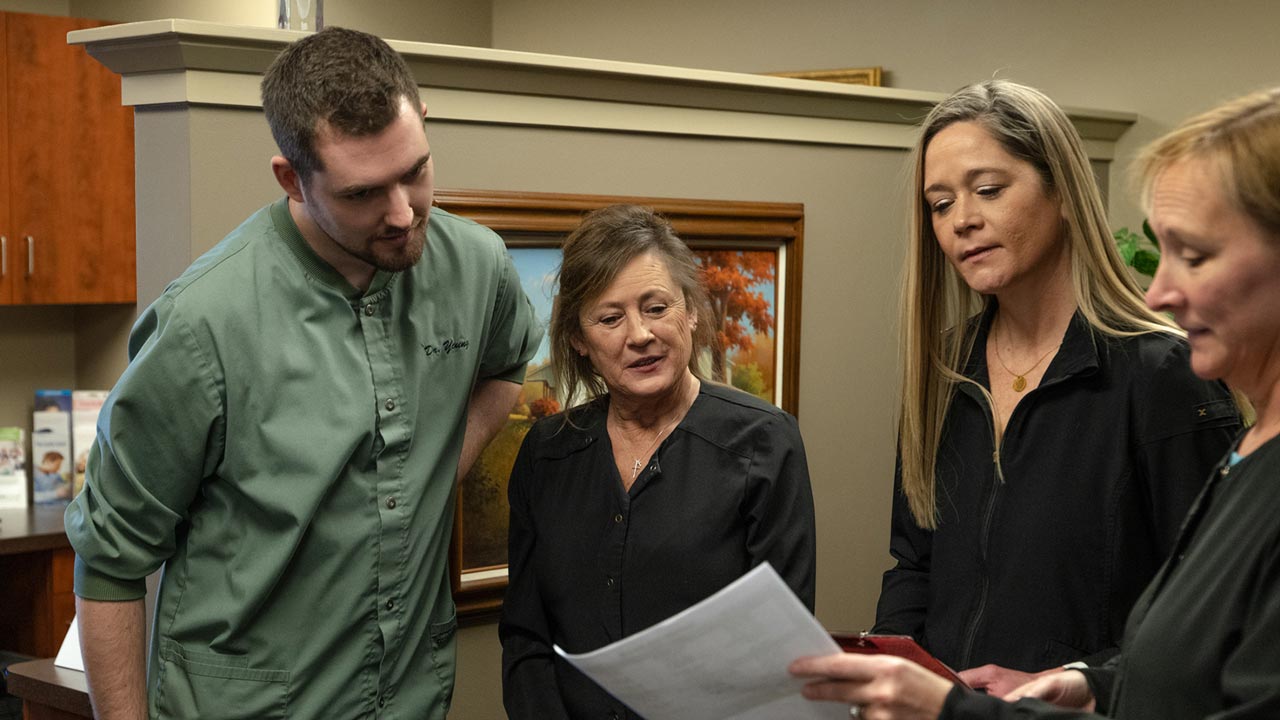 What Is a Smile Makeover?
A
is a way to improve the appearance of teeth through one or more cosmetic dental procedures. It is best if candidates for this type of dental service have a healthy foundation to begin with. By this we mean, no deep decay, gum disease, cavities, etc.
However, just because you need restorative dental work done now, does not mean a smile makeover is entirely out of the question in the future. Our cosmetic dentist can work with you to devise the right plan that ensures your smile is not only at its healthiest, but its most confident as well.
What Can I Change With a Smile Makeover?
Before our dentist gets started with a smile makeover, several different components are taken into consideration. Those include facial appearance, length, width, and shape of teeth, gum tissue, and lips.
It may seem silly to consider aspects like your lips when talking about how to improve your teeth, but one's current facial structure greatly impacts the design of your improved smile. We want you to be happy with not just your teeth but the smile as a whole.
With a smile makeover, our dentist can help you change:
Tooth length and proportion
Alignment and spacing
Tooth color
Excessive gum tissue
Chipped or broken teeth
Missing teeth
Call Our Washington Dental Office Today
Who said you could only choose one procedure to enhance the look of your smile? Our Request an appointment online or call Romeo Family Dentistry at (586) 752-3589 today.
, wants you to pursue any treatment that makes you feel more comfortable showing your teeth. If that means two or three cosmetic procedures, we will help you achieve ultimate satisfaction.